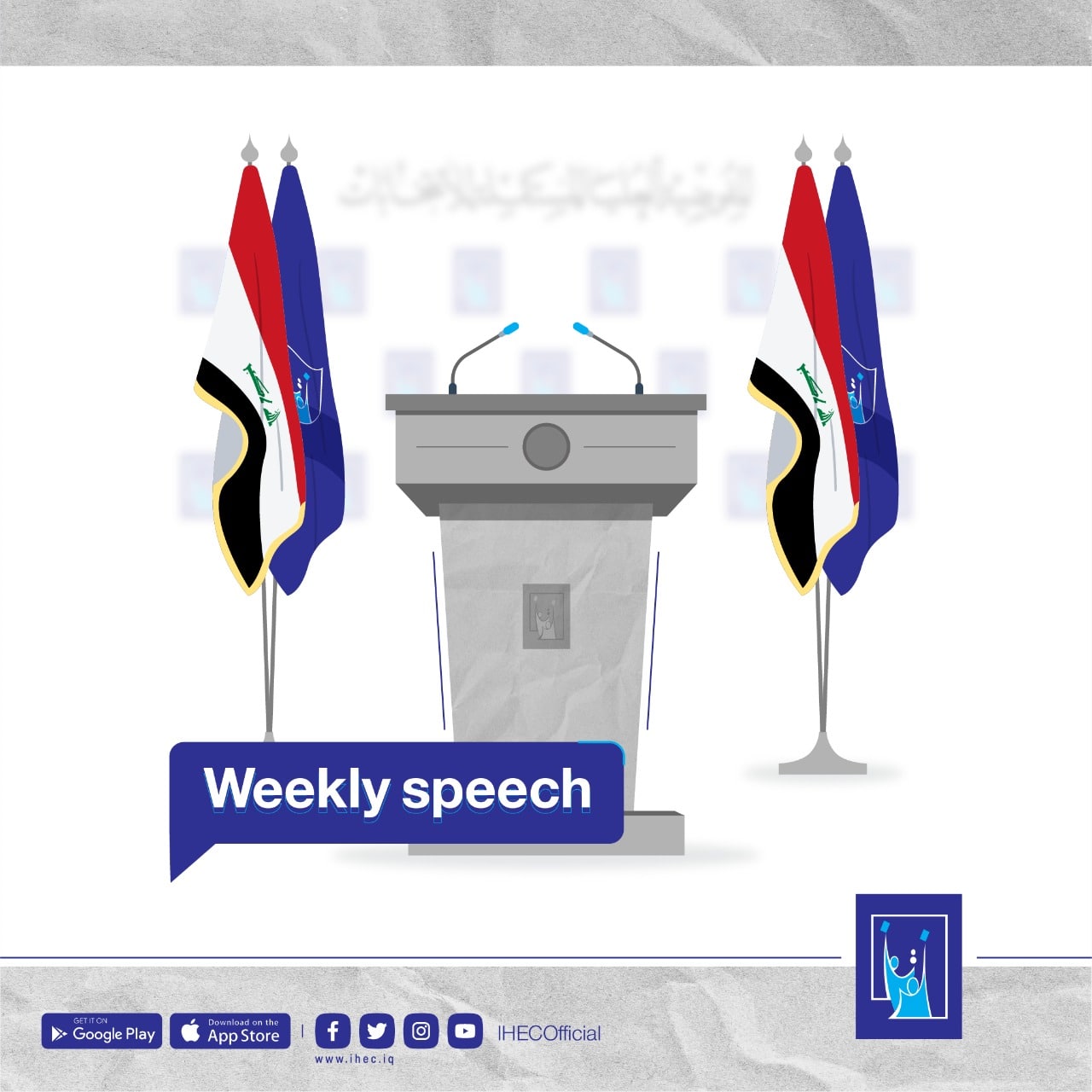 In the frame of exchanging experiences and familiarization with international experiences to derive lessons learned in the field of electoral work, the chairman and members of the board of Commissioners participated in several international electoral workshops in coordination with the United Nations mission in Iraq (UNAMI) to discuss the legal framework, the electoral system, electoral reforms, women's representation in elections, and the foundations of integrity, transparency, impartiality and Justice relied on by The Independent High Electoral Commission in Iraq (IHEC) in the success of the October 2021Iraqi Council of Representatives elections.
In order to establish an operational system of the commission, the chairman of the board of commissioners paid attention to the functional and operational rights of the electoral- operation-contract personnel , as he discussed with the secretary-general of the Council of ministers the mechanisms for resolving the file of converting electoral contract employees into operational contracts, as well as adapting the legal and financial situation of the included operational contract employees because of their accumulated electoral experience and their supporting role in electoral work.
In the frame of serious efforts to cooperate with government's institutions to evolve the efficiency of the staff members' performance ; IHEC's specialized team of training trainers, and in cooperation with ( the National Initiative team at the Ministry of electricity), carried out series of training workshops for the training of trainers (TOT) for number of employees from the participating institutions, in order to enable them to gain practical experience in how to prepare training bags and training equipments.
IHEC continues implementing its strategic plan in regard to the ongoing electoral awareness process in preparation for future electoral processes, several educational workshops have been organized-through (information and Mass Communication Department/ electoral Relations Division) in cooperation with the (training team /procedures division) and involved divisions in the electoral governorate offices (GEOs)- to carry out the biometric registration process in government's institutions, including (the Ministry of Labour and Social Affairs), which is also accompanied with the registration of the biometric data of the employees in these institutions, through the mobile teams accompanying the training team.
On the technical side, the efforts of the staff members in the registration centers in the GEOs continue carrying out the biometric registration process. Hence (436,431) voters were registered, (106,925) voters from the newborns of 2004, (90,868) biometric cards were distributed for public voting, and (446,379) biometric cards for private voting, while (43,314) biometric voter cards were distributed for the IDPs and displaced persons.
The call center unit at the national office, continues answerng voters ' inquiries through the toll-free number (5667). For the interested in electoral affairs, they can view the cumulative operational situation via visiting the following official website of IHEC (https://ihec.iq/biometric-registration/).
The spokesperson
28/11/2022