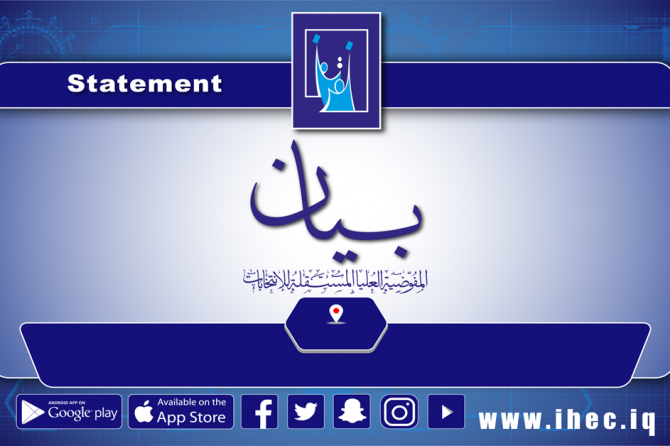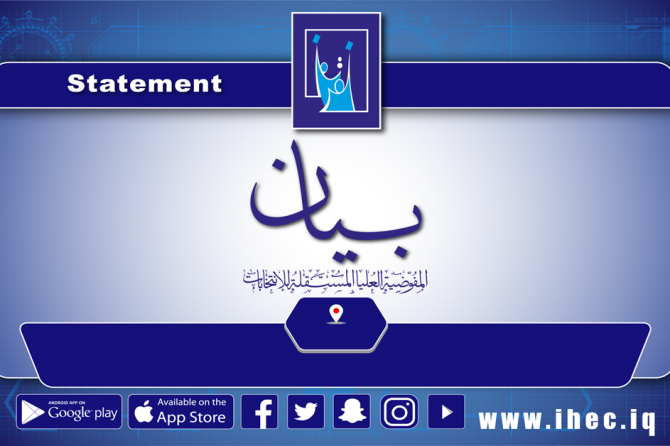 IHEC decides not to hold OCV Elections…
In relation to our sincere conviction in the Iraqi communities to participate in the Iraqi electoral process; the Board of Commissioners held series of intensive meetings in which they studied the file of the House of Representatives elections  for Iraqis abroad and dealing with it as special voting.OCV file is of a great importance for IHEC , so it holds many discussion and deliberation took place with a number of Iraqi institutions to contribute in the success of these elections, the Ministry of Foreign Affairs had been proactive.
When the Iraqi election law No. (9) of 2020 of the Council of Representatives stipulated that:-" (Iraqis abroad vote for their constituencies using the biometric card exclusively); the commission faced several technical, financial, legal, and health obstacles, the most important of which is that completing the process of registering Iraqi voters abroad biometrically in all its stages, knowing that, in ideal circumstances, It needs about (160) days; while the remaining period is (40 days) only. Besides, the Ministry of Foreign Affairs has apologized for conducting the registration and voting process in Iraqi embassies and consulates abroad, due to the impossibility of performing the electoral process abroad, at the current stage, and for this election period. In addition to the issue of gaining security & financial approvals from the foreign countries to open the Iraqi's current accounts abroad in the name of IHEC's Offices.
Moreover, conducting the Iraqi elections in countries not subjected to the Iraqi sovereignty, will subjected the government of Iraq to the laws of these countries, besides all of the violations and abuses that may occur during the conduct of the electoral process; are not subject to the Iraqi judiciary. In addition, sending IHEC staff to other countries in light of the critical health conditions represented by the spread of the Corona pandemic puts them & their safety to the risk of virus infection, as explained by the General Secretariat of the Council of Ministers in accordance with the decision of the Supreme Committee for Health and Safety No. (11), of the year 2021.
The current Board of Commissioners, since assuming its roles, has worked hard to ensure the accuracy and law accordance of its measures taken in organizing and conducting OCV elections for Iraqis abroad.
 Based on the abovementioned and with the many obstacles mentioned above and the facts on the ground; so all of these considered as force majeure that prevents this process from being properly completed. So ,in order to inform the public opinion and the Iraqi people whom we look forward for their active participating in the upcoming electoral process; the Board of Commissioners decided in its exceptional session held on 3/22/2021" (not to hold the House of Representatives elections for Iraqis abroad scheduled to take place on 10/10/2021)", stressing that This deadline is inevitable and cannot be changed legally.
Board of Commissioner
IHEC's HQ
24-3-2021
اترك تعليق