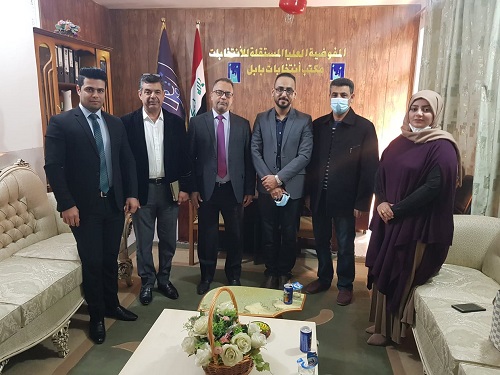 The administration of the Babylon electoral office continues to receive civil society organizations
Within the framework of communicating with the electoral process partners, the technical assistant of the Babel Electoral Office, Mr. Maytham Hashem Al-Hamiri, received on Wednesday 10/2/2021 in his office a delegation from the Bint Al-Rafidain Organization to discuss means of cooperation for joint work.
Al-Hamiri stressed the importance of the pivotal role of civil society organizations in the field of educating public opinion and urging newborn voters on the importance of active participation in the upcoming elections, stressing that the commission pays special attention to civil society organizations for its important role in the areas of awareness and electoral oversight.
For its part, the visiting delegation expressed its readiness to provide assistance to support the work of the IHEC through the holding of workshops and cultural awareness sessions in the electoral field.
اترك تعليق