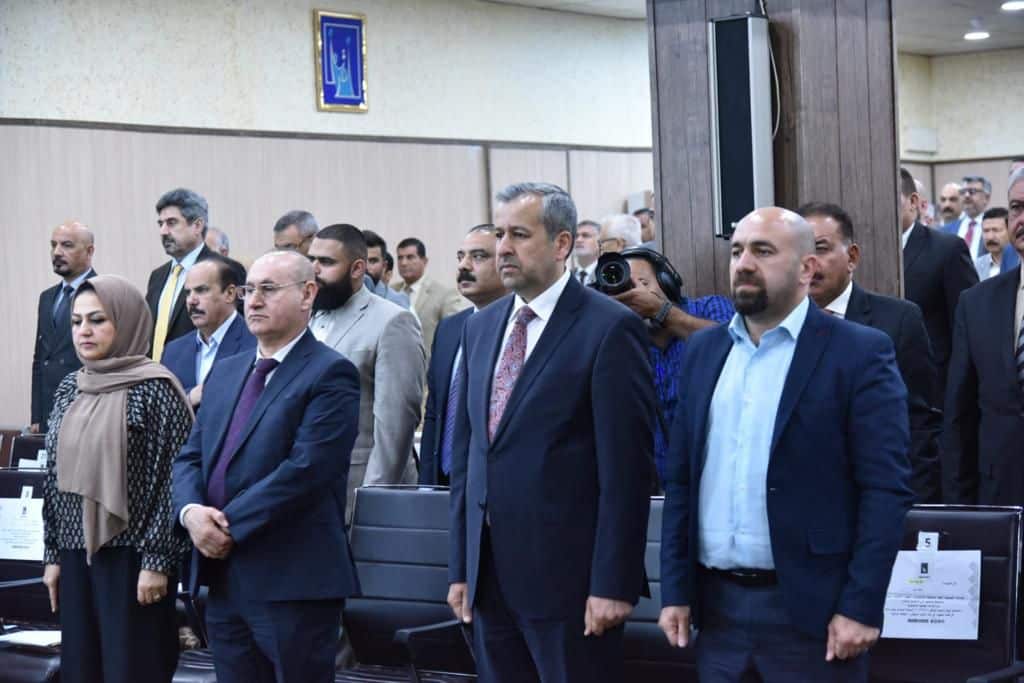 On, Saturday, April 8, 2023, the Communication Committee with the electoral process partners in the IHEC held the second periodic meeting with representatives of parties and civil society organizations interested in electoral affairs, with the presence of BOCs Chairman, Judge Jalil Adnan Khalaf, and his deputy, Judge Omar Ahmed Muhammad, in the media hall of the IHEC.
At the beginning of the meeting, Judge Jalil Adnan Khalaf, during his opening speech, welcomed the    attendees, expressing the IHEC's full readiness to provide various types of facilities to the electoral process partners in completing their work.
The Chairman stated in his speech that "the IHEC will hold periodic and continuous meetings with the partners of the electoral process, including parties and organizations, in order to find out the latest developments of interest to the electoral issue and answer questions that need clarification and explanation.
The Communication Committee conducted a review of the topics of the meeting, which included several aspects, including (registration of candidates and simplification of procedures, registration of local observers and complaints about electoral campaigns).
The discussion of the representatives of the parties and civil society organizations was opened to respond to all the present inquiries   for further clarification of information regarding the simplification of procedures in all the work of the IHEC.
In the way that shows to both the Iraqi voter and the local and international civil society organizations the nature of the institutional performance of the IHEC, which presents the details of its work clearly and transparency.
Mentioned that the Committee for Communication with the Partners of the Electoral Process, which is chaired by the Secretary-General of the BOCs, Ali Faisal Dahham, continues to prepare for such meetings and gatherings to overcome obstacles and problems facing parties and civil society organizations operating in Iraq in preparation for the upcoming elections.