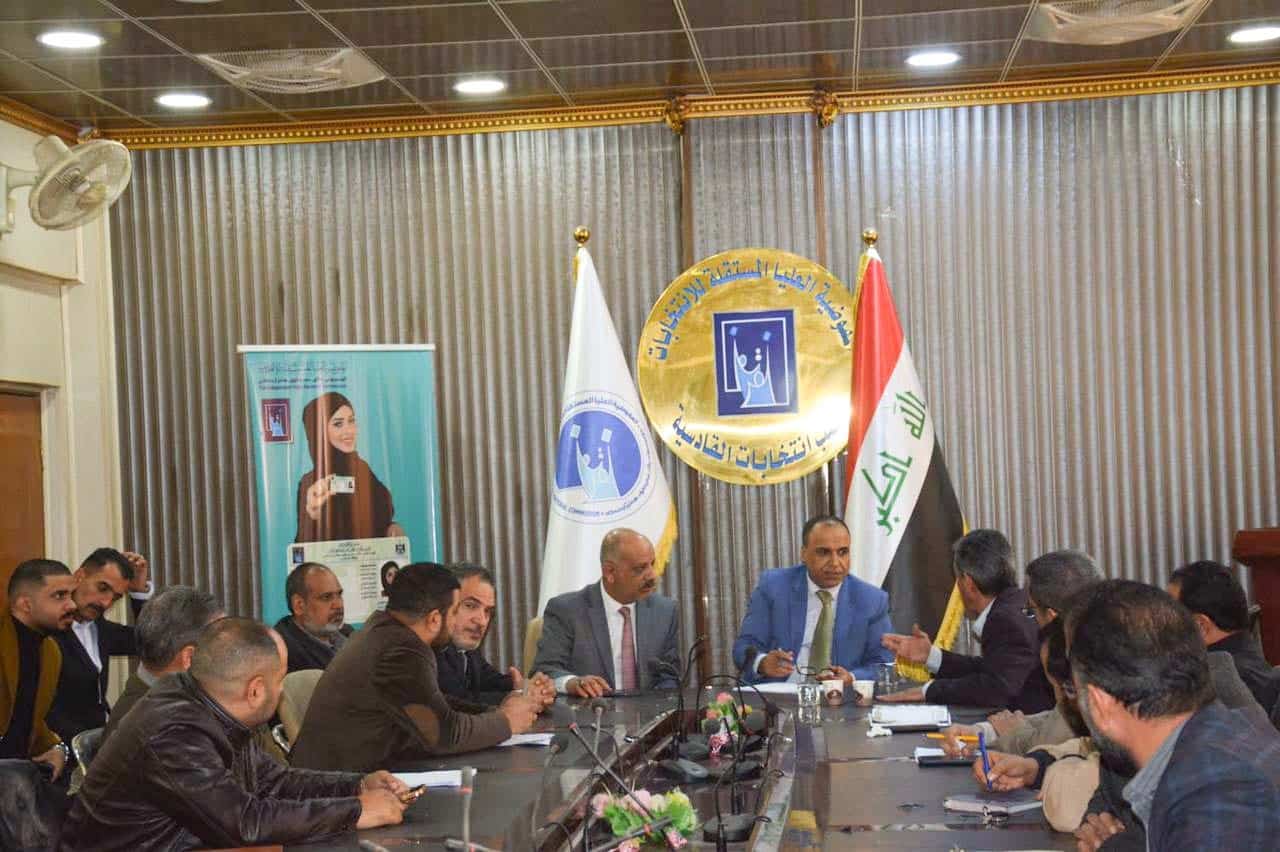 The CEO, Judge Abbas Farhan Al-Fatlawi, accompanied by the director of the administrative and financial department, Mr. Basil Hajul, visited Al-Qadisiyah elections office on Thursday, January 26, 2023 and they were received by the director of the office, Mr. Faris Mohammed Ali, as part of a series of inspection visits by the Electoral Commission to the electoral offices.
During his visit to the electoral office, Al-Fatlawi became aware of the most important needs and obstacles that accompany their work and ways to overcome them in order to complete the tasks entrusted to them and at the same time, he expressed his thanks and gratitude for the efforts made by the office administration and the registration centers in order to register the largest percentage of voters through the mobile teams spread throughout the governorate.
The CEO discussed the plans set for the office's work with regard to the mechanisms for distributing the electoral card and biometric registration, the work of the registration centers and knowing the rates of completion of the voter card distribution, and emphasizing the formation of joint mobile teams in cooperation with the districts mayors to register the data of the voters who were not previously registered.
اترك تعليق