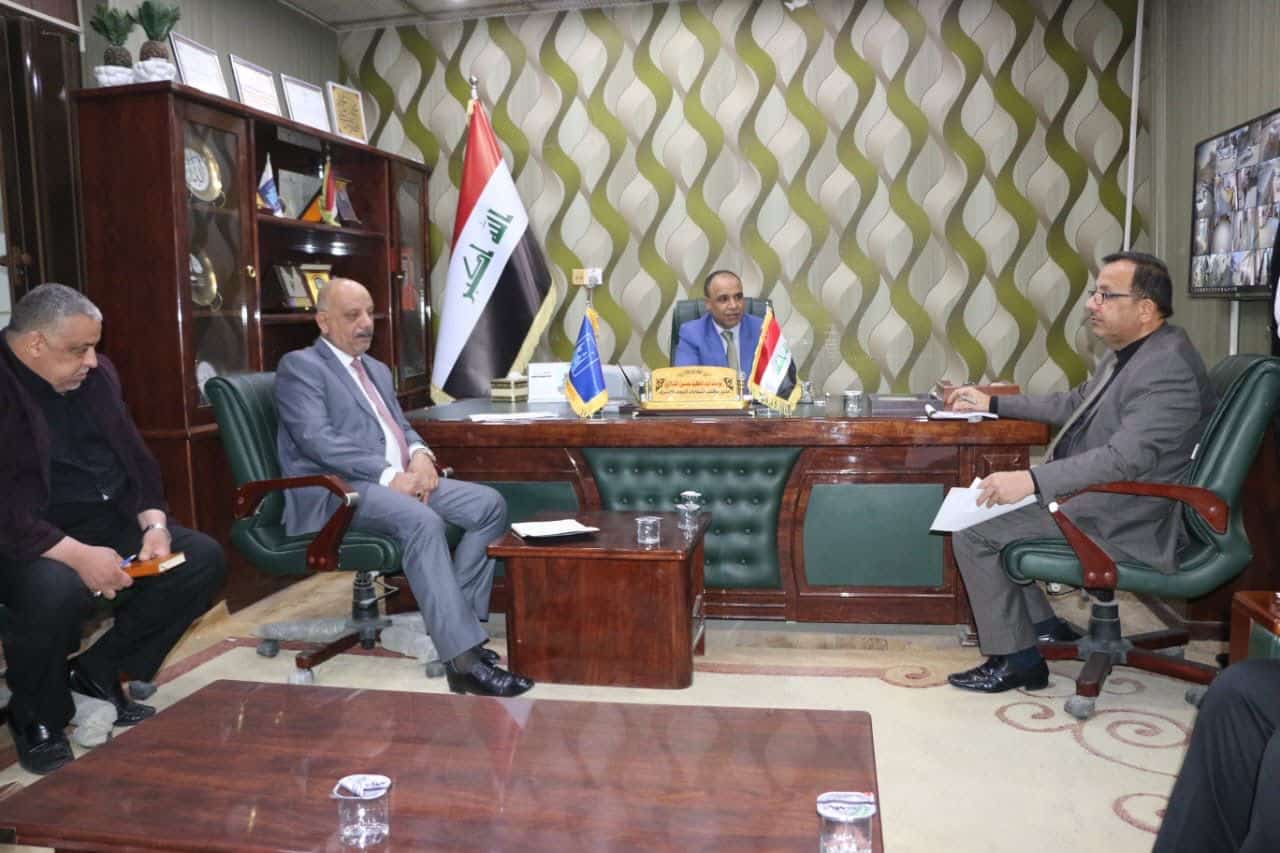 On Thursday, 26/1/2023, the CEO, Judge Abbas Farhan Al-Fatlawi, visited the Holy Najaf Elections Office. He was received by the technical assistant of the office, Mr. Refaat Thajeel Niema.
After an inspection tour in the corridors of the office, Judge Abbas held a meeting with the office's management and section's officials to find out the most important obstacles facing the work and the plans set by the office regarding the mechanisms of card distribution, biometric registration, the work of registration centers, the percentage of completion of voter card distribution, as well as the development of plans to increase the rates of the distribution through the formation of joint mobile teams in cooperation with the partners of the electoral process for the purpose of increasing distribution rates and the necessity of supporting the Electoral Commission on their part and directing the district mayors to know the owners of biometric cards, which contributes to increasing the distribution of the remaining cards to citizens.
Al-Fatlawi also became aware of the most important needs of the sections of the electoral office and the obstacles that accompany their work and ways to overcome them. At the same time, he expressed his thanks and gratitude for the efforts made by the office's administration during the previous parliamentary elections.
The visit of the CEO comes as part of an inspection tour of a number of electoral governorate offices to see their preparations for the upcoming elections.
اترك تعليق